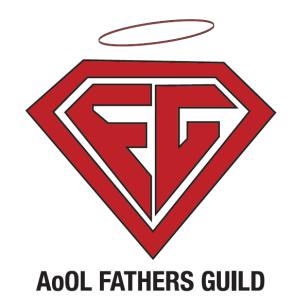 The Fathers Guild is a social group for dads. We host monthly get-togethers, organize projects determined by school needs and host an Annual Beefsteak Dinner & Silent Auction to benefit the students and teaching staff at Academy of Our Lady. For more information or to join our email distribution list, please send your name and email to
fathers.guild.secretary@gmail.com
The new executive board was installed in June 2016 for the next two school years. The mission of the Fathers Guild is to improve the overall student experience at AoOL. We discuss and act upon requested improvements and enrichments to the school and educational exposure. Our activities are informal and social, enhancing the school community that we are all an integrated part of.
The Fathers Guild usually meets on the first Tuesday of the month to discuss any upcoming projects or requested school improvements. For additional information or to become part of the Fathers Guild please reach out to our email:
fathers.guild.secretary@gmail.com
or directly to Duane Wunsch at
duanewunsch@gmail.com
and like us on Facebook to keep up to date on our activities.
*Horseshoe Tournament: Due to bad weather and availability at the end of the school year, the FG Horseshoe Tournament will be in the Fall. More details to come.
2017-2018 Board

Duane Wunsch Mike Hall Mark Stappenbeck Mike Fair
President Vice President Treasurer Secretary
2018-2019
Fathers Guild Welcomes New Officers
Vice President - Eric Gross
Treasurer - Mark Stappenbeck
Secretary - Doug Coughlin